Transforming Your Ideas Into Reality
Critical connectivity in automation is not just about having a fast connection; it is about making people's lives better and more secure.

MOXA's connectivity technology helps to make your ideas real. We develop reliable network solutions that enable devices to connect, communicate, and collaborate with systems, processes, and people.

Your ideas inspire us. By aligning our brand promise of "Reliable Networks" and "Sincere Service" with our professional competence, we bring your inspirations to life. Together, we can make things in automation smarter, safer, and more efficient than ever before.
Connectivity for Automation Networks Keeping people and properties secure in hazardous environments by providing communication networks with maximum reliability is our mission.

Enabling Connectivity in Critical Environments We endeavor to build safer and smarter workplaces in tough environments and uninhabitable terrains.



INDUSTRIAL NETWORK INFRASTRUCTURE
MOXA provides the building blocks that are required to develop robust wired and wireless backbone networks for a variety of applications and industries, including manufacturing, rail, power, and oil and gas. Our products are distinguished by their innovative features that have been created through our extensive expertise. MOXA's solutions optimize network performance, reinforce cybersecurity, ensure interoperability, provide seamless mobility, and include easy-to-use network management tools that enhance reliability across various industrial environments.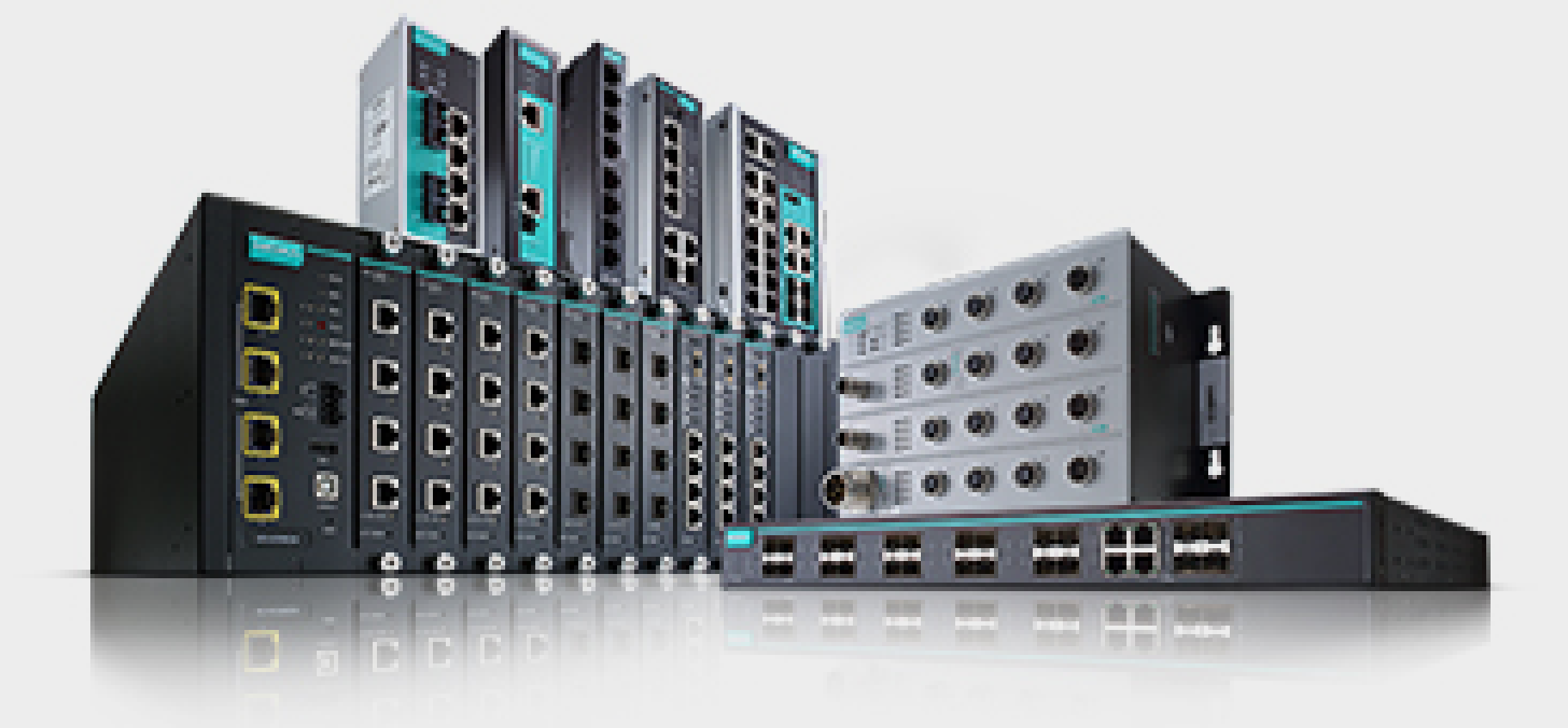 INDUSTRIAL EDGE CONNECTIVITY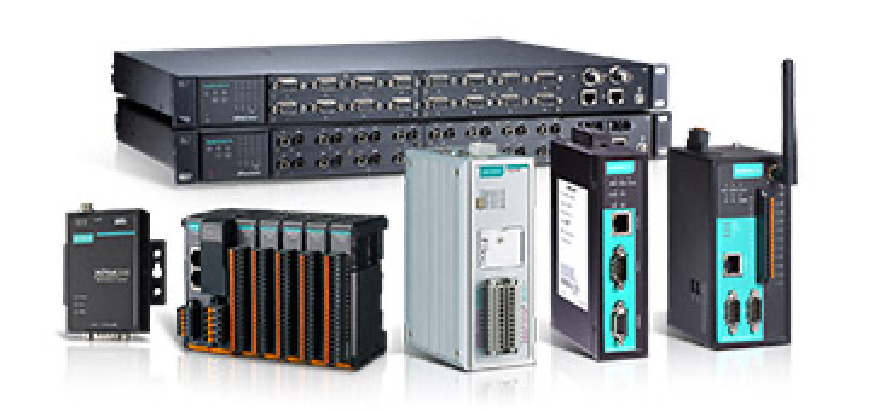 MOXA has a comprehensive portfolio of edge-connectivity products that bridge various industrial devices to backbone networks in order to streamline the acquisition and transmission of data, voice, and video. Our serial/USB connectivity products, protocol gateways, and smart I/O devices integrate multiple networks for seamless cross-system communication.
MOXA offers an extensive range of industrial-grade, fanless computers, and displays for tough environments. Our devices are built to operate reliably in extreme conditions, such as continuous exposure to high or low temperatures, humidity, vibration, and power surges. Our products have been successfully deployed in automation systems in heavy industries, substations, solar energy management, water/wastewater management, transportation, oil and gas, and marine vessels.